Super Comprehensive Food Guide to Yunnan (2) - Best Seasons!
Traveling around Yunnan, you will see delicious and beautiful scenery at any time of the year!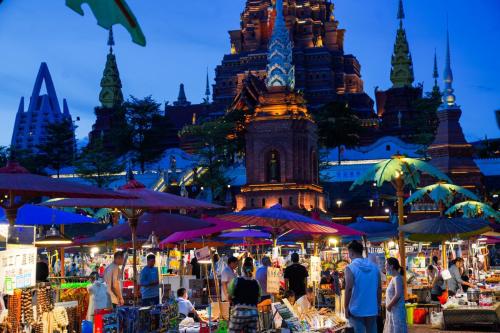 1. Steam Pot Chicken announces spring~
Steam chicken is relatively demanding on raw materials and requires a lot of heat. Even if locals eat it at home, this dish is prepared with great difficulty only at grand banquets.
The practice of steaming chicken is not difficult: cut a whole chicken into pieces, add some sanka roots, pour it into a clay steam pot, place it in a steamer, steam it slowly over low heat and water, and in a few hours it will be cooked on a couple Half a pot of chicken and half a pot of soup are all original raw materials!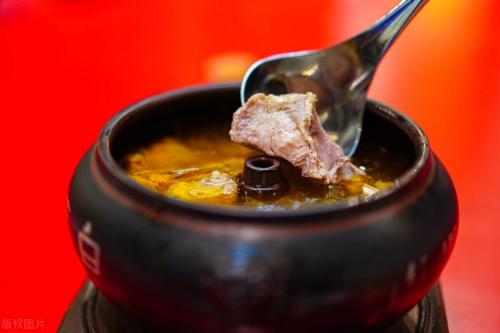 Steamed chicken
2. Summer of Dai's sour and refreshing taste
Dai cuisine is characterized by its spiciness and sourness, which gives people a good appetite even in hot summers.
Sapi Dai Flavored Cold Rice Noodles is Dehong's most popular and main dish. Bitter beef is sprinkled on to cool fire, while lemon adds a sour and refreshing taste.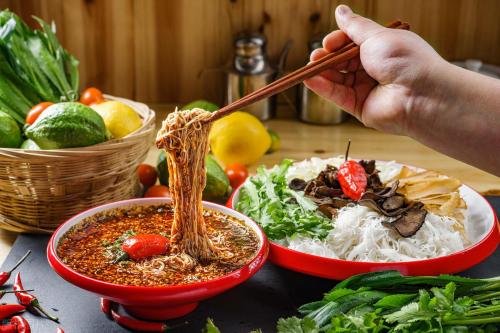 Scattering
Requires Dai Style Pineapple Rice in Xishuangbanna. It's sweet and refreshing and kids love it.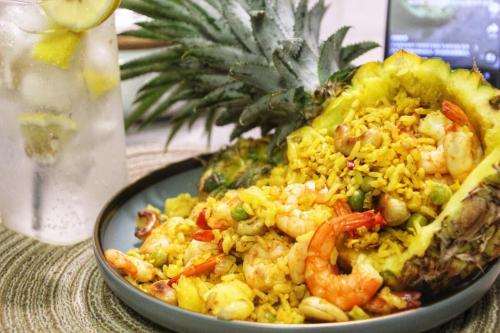 Rice with pineapple
In summer, open-air Dai-flavored kebab stalls are busiest, and locals are accustomed to eating, drinking and chatting here.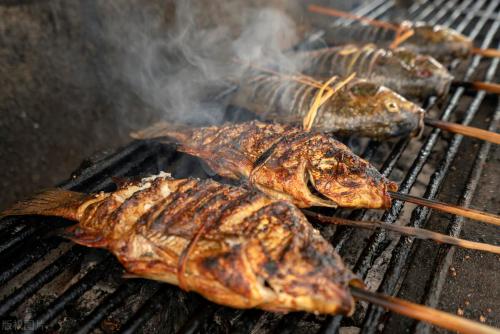 Grilled fish with herbs
Let's taste baked banana flowers wrapped in banana leaf and purple rice wine~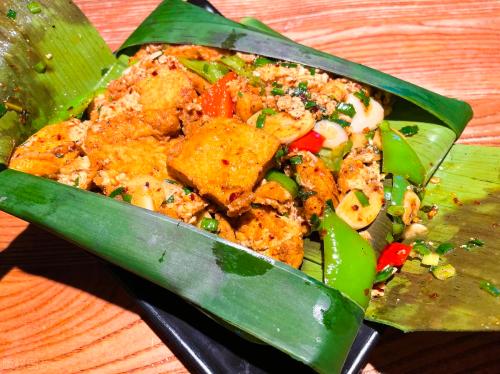 Baked in banana leaves
3. Rainy season, mushroom season, mouth blessing season
Eating mushrooms is an important event of year for people of Yunnan.
The "fungus season", often referred to by people, refers to summer and fall seasons when it rains heavily and mushrooms flourish. From time to time there have been cases of hallucinations and even death from eating wild mushrooms, but they still cannot resist heroic attempts of all "good eaters".
Wild mushrooms are rare and expensive, and locals usually buy them at home and make them themselves. A pot of wild mushrooms in restaurants is expensive, and advantage is that you can taste a few more fresh ones at a time.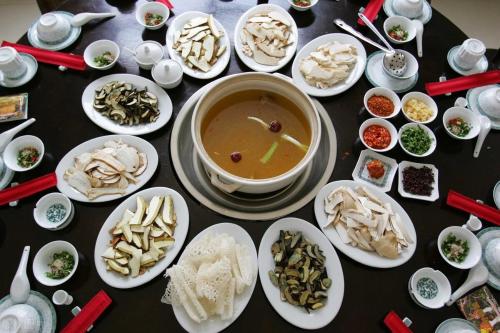 Pot with wild mushrooms
4. Pot for nutritious soup for winter
In highlands of northern Yunnan, pot of beef and lamb is best way to replenish energy, nourish body and survive winter.
Black goat meat with skin, haggis and sheep's blood from northeastern Yunnan province is slowly cooked in a large saucepan, and a little mint is added to enhance taste and aroma.
Yak Meat Pot by Shangri-La best reflects rugged local folk customs.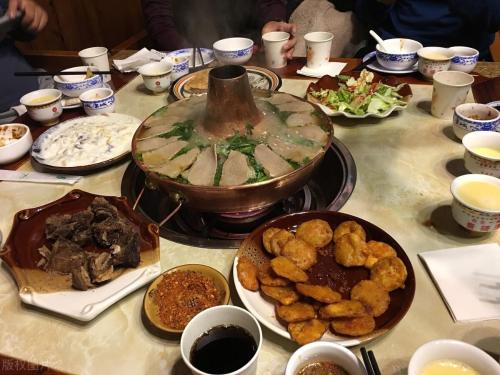 Yak Pot
Lijiang hot pot with jerky ribs, although very popular at any time of year, locals know that jerky pork ribs taste best in winter!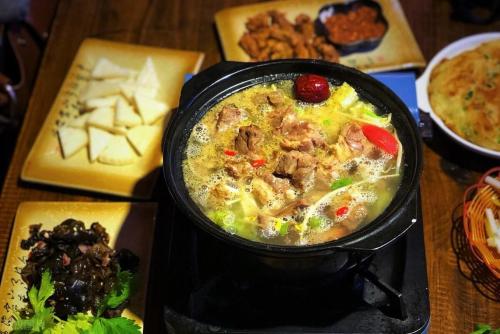 Hot pot with pork ribs