Chongqing Mountain City Food Guide: Eat and Drink with Locals
In Chongqing dialect, people who love to eat and drink are called "delicious dogs".
People in Chongqing are straightforward, love to eat and play games, and finding food in the streets and alleys is a common pleasure for all ages.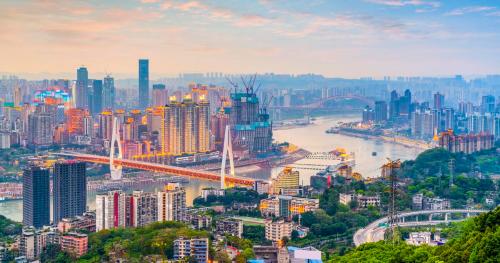 1. When it comes to Chongqing cuisine, a hot pot is a must
Whether it's windy or rainy, cold or hot, people of Chongqing cook roast all year round.
In winter, when you eat a hot pot, sea pepper and Sichuan pepper in soup warm you from mouth to stomach and then warm your whole body.
In summer in Chongqing, there are hot flashes, eating a hot pot is like going to sauna.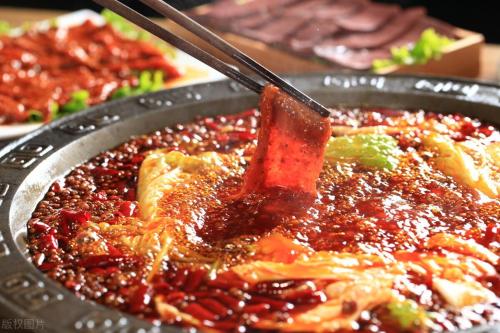 Hot pot of red oil
In Chongqing hot pot, bottom of pot is soul. For true Chongqing people, there is only one kind of red oil at bottom of pot. There is a joke that says that ordering a pot of mandarin duck is greatest respect that people of Chongqing show to friends from other places. It's a three-point joke and a seven-point truth.
Apart from bottom of pot, submerging dish is also key to influencing taste of hot pot. There are three main types of local dipping dishes:
1. Dish in vegetable oil, with a special aroma of rapeseed or sesame oil.
2. Dry dish - hot sea pepper powder + green pepper powder + sesame seeds.
3. Original soup dish, directly scoop a spoonful of red soup at bottom of pot, the taste is hot and direct.
Hairy tripe, duck intestines, yellow throat, fresh beef, minced fish, pig brain flower, cold duck blood, etc. are all classic ingredients to order in Chongqing Hot Pot.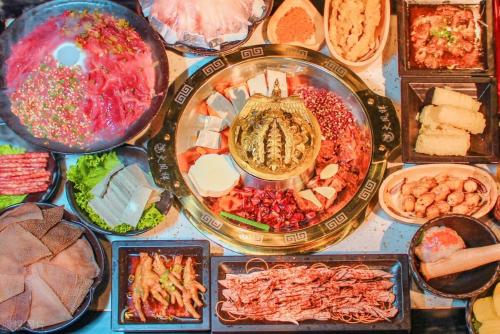 Second, delicious noodles you see every day
If you want to ask what is most common part of life in Chongqing, then list should be "eat a plate of small noodles."
If you don't know what to eat, just go to a small noodle shop on street and you can eat simple and delicious food.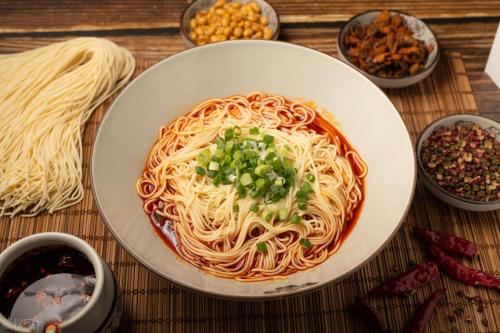 Small noodles
There are also classifications of small noodles: small noodles, leek leaves, wide noodles...
The locals know how to order noodles too. If you want noodles, they are called "Tijuan", if you want more vegetables, your name is "Chongqing", and if you don't want soup, your name is "Ganliu".
A small bowl of noodles with thirteen or four kinds of spices, eighteen or nine kinds, lard, sesame oil, sesame paste, garlic juice, ginger water, peanuts, sesame seeds, oily chili peppers. , pepper noodles... in every family Every noodle has its own recipe.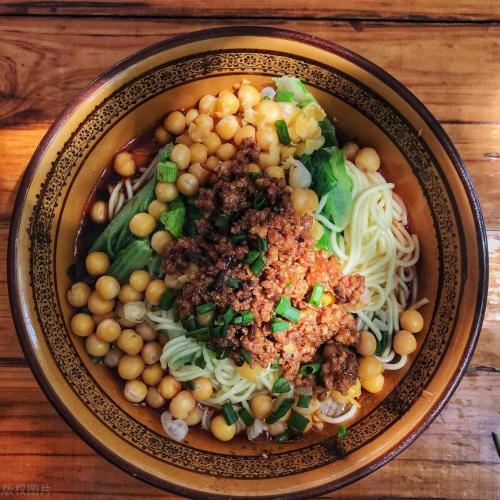 Dry slippery peas
3. What do Chongqing people eat when they don't eat spicy food?
The most obvious feature of Chongqing cuisine is that it is both sugary and spicy. Not everyone in Chongqing likes such a heavy taste.
1. A tureen that is not a spicy hot pot is called a soup pot. Chestnut Chicken is a pot of soup that people of Chongqing love to eat. The soup is rich, healthy and delicious.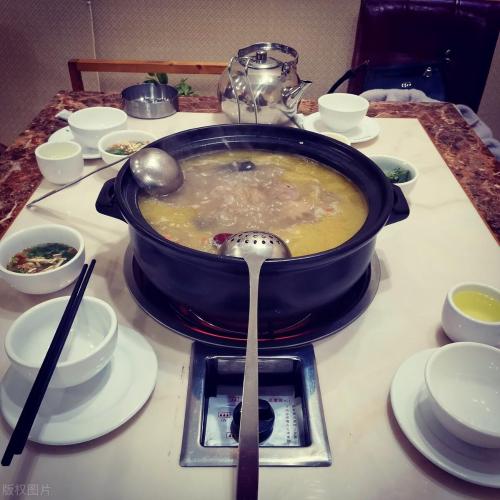 Chicken soup with chestnuts
2. Chicken Noodle Soup, a delicious chicken soup with small noodles and a little chopped green onion. The picky boss will also add pork belly when making chicken soup to enhance crunchy flavor and fat flavor.
3. Peanut hoof flower soup, this is a kung fu dish with simple ingredients, but main thing is warmth. beans removes fat and enhances flavor.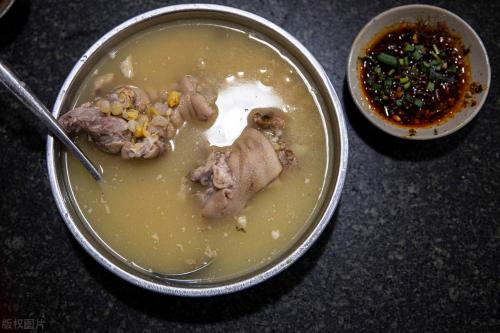 Pea and hoofed flower soup
4. Fried dough sticks wrapped in glutinous rice balls is a classic breakfast in old Chongqing. wrapped inside Come for one, it's delicious and deliciously satisfying. It can also be combined with soy milk and rice porridge.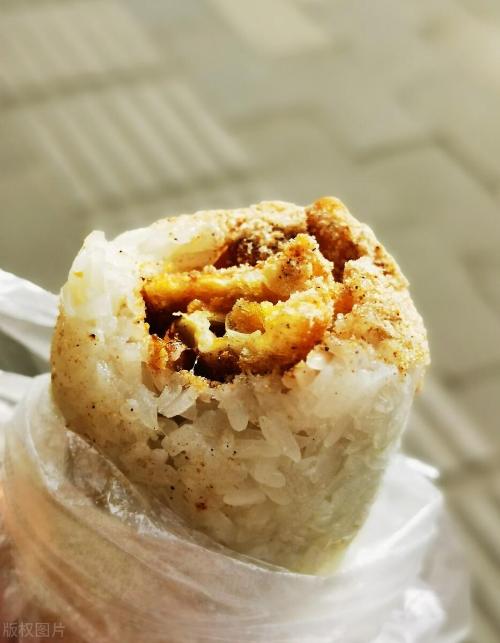 Fried dough sticks wrapped in glutinous rice
Speaking of breakfast, one cannot fail to mention Chongqing Camellia.
Chongqing Camellia oleifera differs from Hakka Camellia oleifera in that it uses rice paste to make oily scorpions and is then seasoned with sesame, coriander, mustard, and chili oil.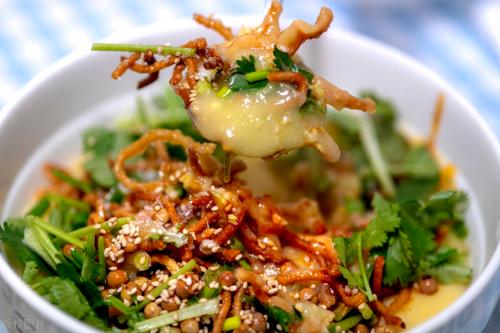 Chongqing Butter Tea
The fourth representative of Four Seasons Food network in Chongqing
1. Spring
La Mey, pickled in winter in every family, is protagonist of Spring Festival family banquet.
Old Chengkou Bacon
In March, Chinese cartoon tree sprouts young shoots, and Chinese cartoon fried goose egg is a seasonal dish with a strong flavor.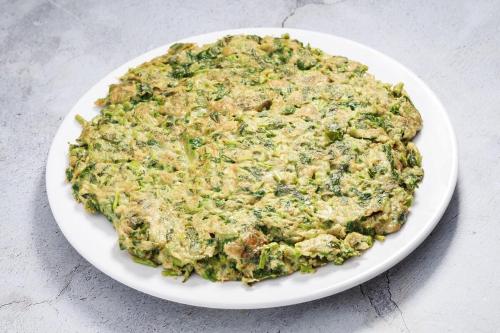 Cartoon scrambled eggs
2. Summer
In hot summer, watermelons grown in Liangping, Dazu and other nearby counties are cool and sweet. It's also a good time to have a roadside hot pot with a late night beer.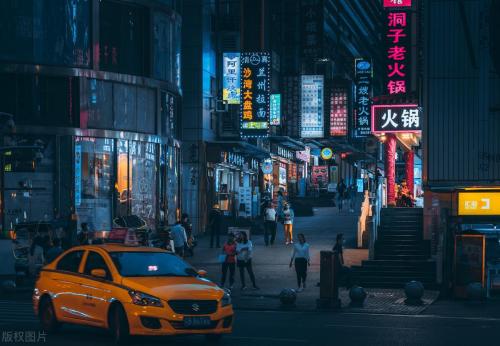 3. Autumn
In autumn, when it gets cold, you can eat bamboo shoots in Jinfo Mountains. Bamboo shoot fried chicken and bamboo shoot taro chicken are all seasonal dishes. A hot pot of fresh bamboo shoots is also a delicious crunchy dish.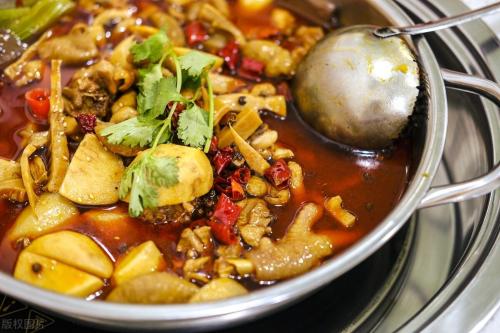 Bamboo shoots and taro chicken
4. Winter
It's citrus and pomelo harvest season. Sweet and sour fruit paired with a pot of lamb soup and a bowl of fermented glutinous rice balls can be bright and joyful even in a foggy winter.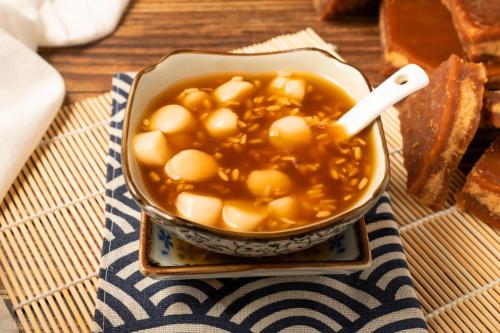 Sticky glutinous rice balls
Chongqing has a vast territory, and taste of west has been greatly influenced by Western Sichuan and Yangbang dishes.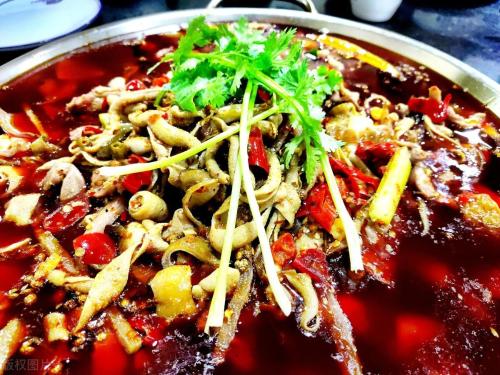 Qianjiang chicken offal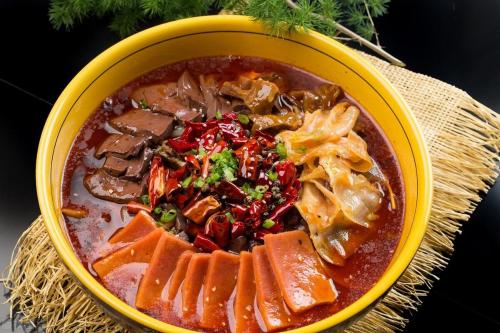 Mao Xuewang