We are planning to visit Yunnan (1)
Preliminary link:
(1) Common sense required
1. Yunnan Province, referred to as "Dian" or "Yun", has 8 cities and 8 autonomous minority prefectures under its jurisdiction, covering an area of ​​about 390,000 square kilometers.
2. The resident population is about 47 million people, of which Han population is about 66.63%, there are about 25 local ethnic minorities, including (and), Hani, Bai, Dai (Doi), Zhuang, Miao, Hui , Lisu (li su), Lahu (hu) and so on.
3. Yunnanese is easy to understand and is a variety of Southwestern Mandarin. Some outlying ethnic minority villages may have some problems communicating in Mandarin, but finding Chinese-speaking residents is not difficult.
4. Before your trip, pay attention to:
WeChat "Yunnan Publishing" official account, information is practical, timely and comprehensive;
The public WeChat account "Cultural Travel Yunnan" often contains detailed recommendations for travel resources;
The Yunnan Travel mobile app has guides to various places of interest, and public WeChat account of same name has discounted tickets and hotel information;
"Two-step Road Outdoor Assistant" mobile app contains tracks of outdoor walking routes in Yunnan Province.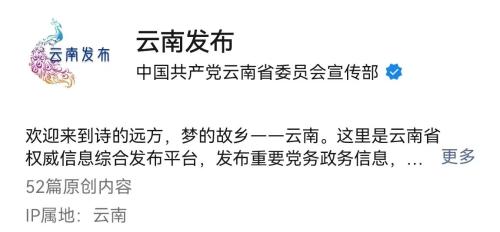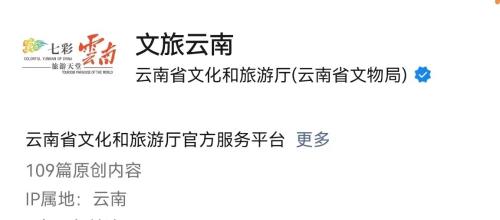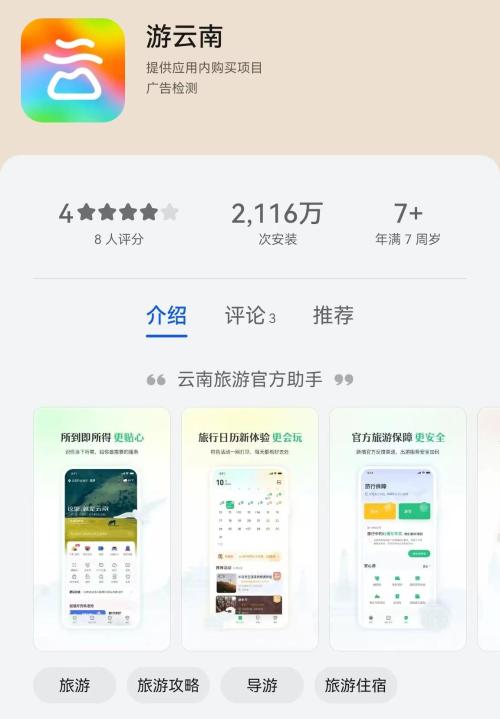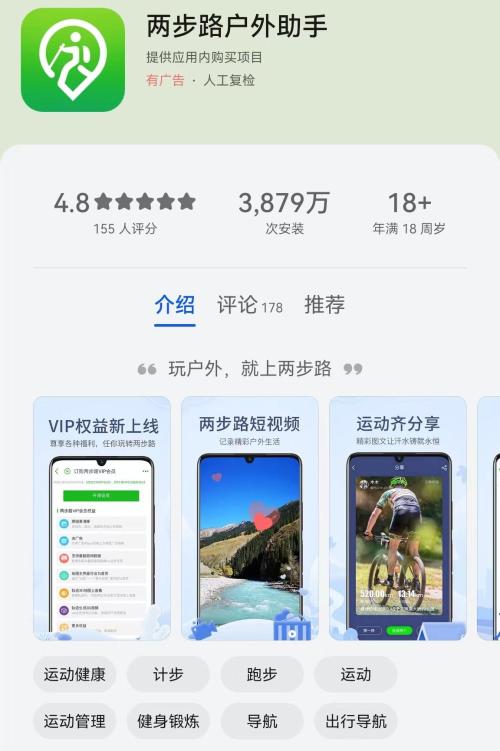 (2) When will you go to Yunnan?
1. Peak of season. The peak tourist season in Yunnan falls on Spring Festival, July-August and National Day.
The Spring Festival coincides with dry season in Yunnan. With exception of Diqing, temperature in all parts of province is suitable, and Xishuangbanna is comparable to winter refuge of Sanya;
Dalixiang (Dali-Lijiang-Shangri-La) is most popular during summer holidays from July to August. It rains in Yunnan during this period, so it is not recommended to travel to mountainous areas, and wild mushrooms gradually ripen at this time;
Every year during National Day, Yunnan is crowded with foreign tourists. During this period, accommodation will be more expensive, but it is true that Yunnan is most suitable for tourism at this time.
2. Low season: March-June, September-October
After Spring Festival, flowers in Yunnan bloom from low to high heights, and various ethnic minorities will attract periods of intense festival;
Most of Yunnan experiences dry and hot weather from May to early June, with cool weather expected from early June to October.
3. Off-season: November-February
During this period, with exception of Spring Festival, there are relatively few tourists and less rain, and accommodation prices are relatively reasonable, which is a good time to travel during off-peak hours;
From December in most areas, it is cold at night and relatively warm during day with sufficient care. There are more and more migratory birds during this time, so it is suitable for a comfortable hot spring.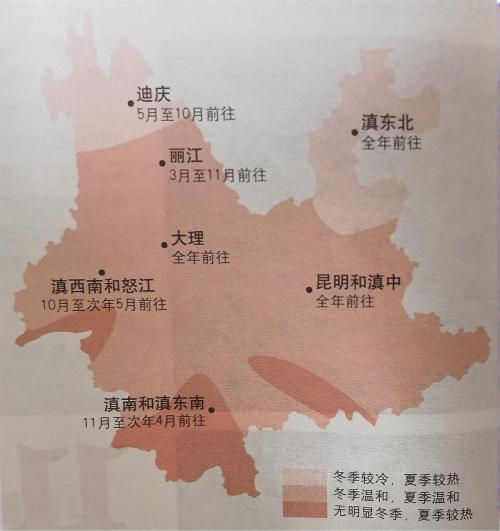 The next article will detail what you need to pay attention to when traveling in Yunnan, stay tuned~