Super Complete Guide to Yunnanese Cuisine: Unlimited Yunnanese Dishes (1)
Yunnan cuisine originates from rich and variable terrain and climate.
Yunnan cuisine is difficult to attribute to a single system, and tastes are diverse. Different cultures in different places have given rise to different styles of cooking.
Tired of signature dishes "on tip of your tongue"? Come and taste real local food with generous people of Yunnan!
1. Rice noodles are not repeated every day
Rice Noodles Crossing Bridge is representative of Yunnan cuisine. The method of cooking rice noodles and side dishes with boiling chicken soup is very interesting to foreigners. However, rice noodles in Yunnan are much more than cross bridge rice noodles. Common types include cold rice noodles, stewed rice noodles, fried rice noodles, bowled rice noodles, and small pot rice noodles...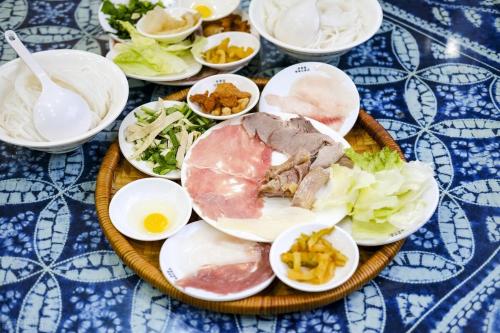 Cross Bridge Rice Noodle
Cold rice noodles, usually add grated cold chicken, add flavor of sweet and salty soy sauce, make a beautiful dish, Yunnan banquet staple is ready~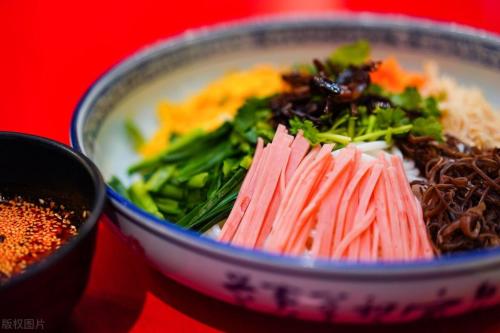 Rice noodles
Stir-fried rice noodles sautéed with soy sauce marinade, served with a bowl of green onion clear soup, that flavor~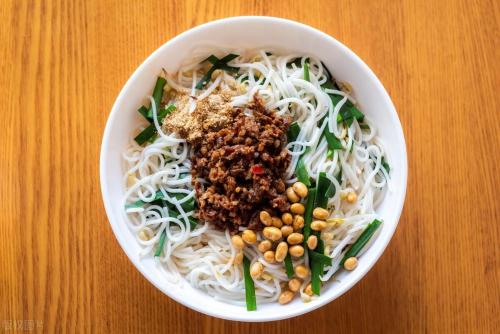 Halogen rice noodles
Stir-fried rice noodles, fried rice noodles, seasonal vegetables, fresh meat in one pot, add ham slices, delicious!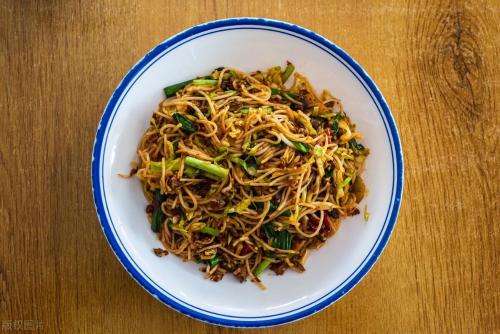 Stir-fried rice noodles
Rice Noodle Hat, "cap" here is stuffing. There are many kinds of hats, such as fried chicken, meat sauce, greasy residue, trotters, fatty intestines, stew...make them in advance, boil rice noodles in water, add a spoonful of soup, and then cover hats.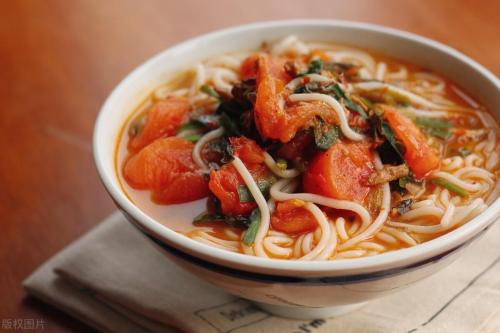 Rice noodles in a small pot cooked in a small copper pot, cooked for a long time but very tasty, served with leek, minced meat and a spoonful of Zhaotong sauce.
Bean curd noodles, a method between cold and marinated, tender white bean curd neutralizes salty taste of winter vegetables, tender and delicious.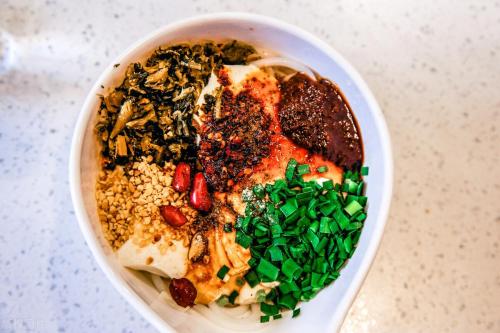 Rice noodles with bean curd
In addition to our most common white rice, rice noodles also include red rice, purple rice, and grain rice noodles. Red rice and purple rice are more common in southeast and south of Yunnan, while grain-wrapped rice noodles are more common in northeast Yunnan.
In places like Kunming and Yuxi, when you eat rice noodles, boss will ask if you want thick or thin noodles. Generally speaking, for cross bridge rice noodles and hat rice noodles that have a refreshing taste, thin rice noodles have best taste; while effect rice noodles, bean curd rice noodles and cold rice noodles have a rich taste, and thicker rice noodles are tastier.
Secondly, flowers, insects and mushrooms are very hard to find elsewhere
Yunnan is called "animal and plant kingdom" for a reason: flowers and insects can be used in dishes, and wild mushrooms are abundant - rare mountain treasures elsewhere.
As a rule, you can eat flowers from April to October:
Gorse and Jasmine, taste is refreshing and the scrambled eggs are crispy and delicious.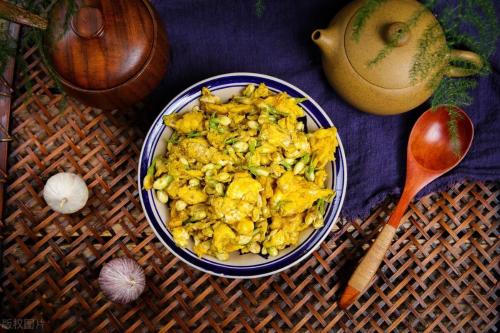 Fried eggs with jasmine
Taro flowers, tangle flowers and pomegranate flowers have a bitter taste, and they become even more fragrant after boiling and roasting.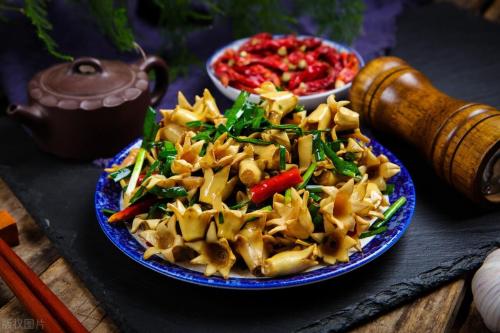 Roasted pomegranate flowers
Chrysanthemums and Roses are beautiful in color and are often used as a garnish for New Style Guoqiao Rice Noodles. Pink sugar from roses is also an indispensable ingredient for many desserts and snacks.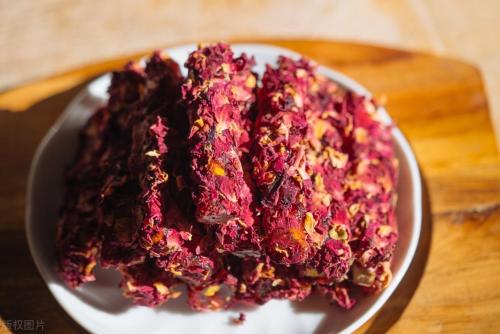 Rose petal dessert
If you can overcome the psychological shadow, eating bugs in Yunnan will be a special and delightful experience.
Barbecue stalls typically have bee pupae, bee pupae, and silkworm pupae. Go to a large dish and try each one.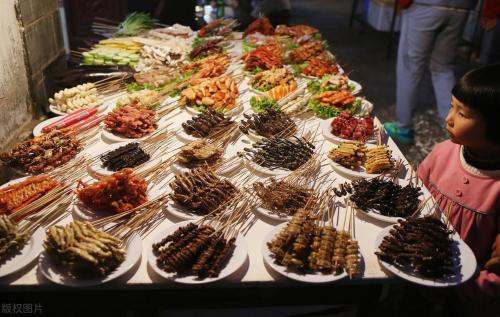 Insect BBQ
The plump bamboo worms are deep fried, crunchy and a real protein energy bar.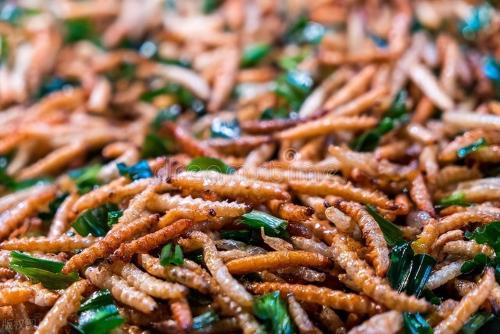 Fried bamboo worms
In Xishuangbanna and Dehong, you can also eat grasshopper eggs, which can be served cold, boiled or baked. They taste like caviar.
Yunnan has over 200 species of wild mushrooms, and locals love three most popular ones: combinus, dried mushroom, and jianshouqing. Improper preparation of jianshhouqing can lead to poisoning and hallucinations. but this does not affect its popularity.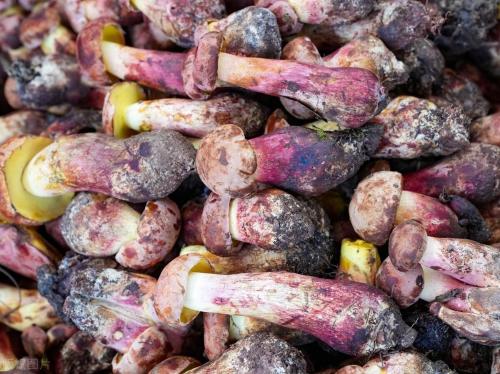 See green hand
When eating mushrooms, attention is paid to freshness and original taste, and there is no need to add additional ingredients and seasonings when frying, baking, steaming or making soup. There are also fried mushrooms made for preservation.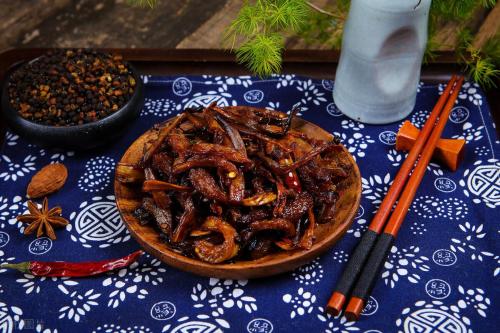 Roast chicken on fir
Interestingly, people of Yunnan do not buy matsutake and truffles, which are highly valued elsewhere.
The following article highlights top four seasons of Yunnan cuisine.