7 days and 8 nights, Yunnan Honghe in search of treasure! Detailed routes and strategies!
Honghe Hani Yi Autonomous Prefecture is named after Honghe River that feeds this land, that is, Yuanjiang River.
This is not a popular tourist destination in Yunnan. Even at height of Yunnan's tourist season, Honghe remains relatively quiet, but don't underestimate its variety and excitement. This is a valuable place in Yunnan.
This itinerary will let you experience all delicious food, beautiful scenery and cultural customs of Yunnan Province.
In terms of natural scenery, Mount Ailao's terraced fields are most beautiful, while scattered wetlands and caves are also colorful and gorgeous.
From point of view of humanities, these are colorful cultures of national minorities, a calm and elegant old city, French architecture left over from colonial period, old ferries and old train stations ...
Of course, there are various delicacies that you can't stop admiring.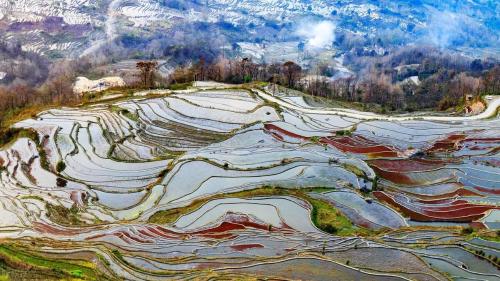 Detailed instructions: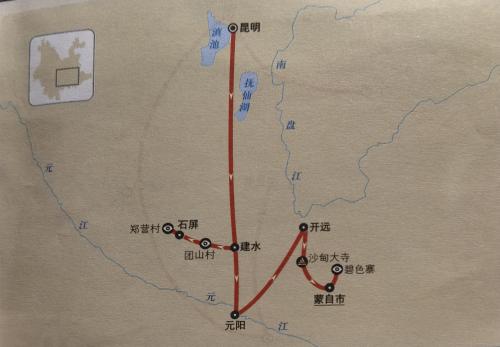 Day 1: Departure from Kunming to Jianshui, you can spend half a day visiting a Confucian temple in ancient city. Jianshui, Zhu Garden, etc. For rest of day, head to Wanyao Village on outskirts of city to learn about purple pottery production process.
Jian Shui, who has always been reserved, has also become an Internet celebrity in recent years. However, charm of "Zoulu South Yunnan" cannot be obtained overnight: from temple to market, from street to countryside, everything is permeated with influence of Confucian culture.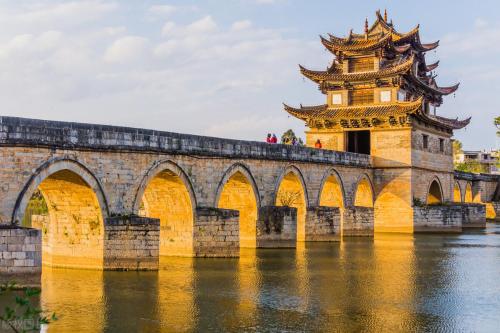 Jianshui Shuanglong Bridge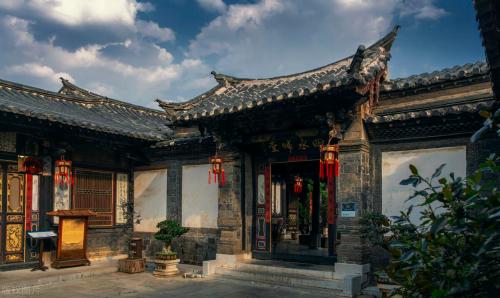 Zhu Family Court
If you feel that Confucian Temple and Zhu family court have been designed too maturely, you can try walking streets and alleyways, visiting folk houses and looking for ancient wells.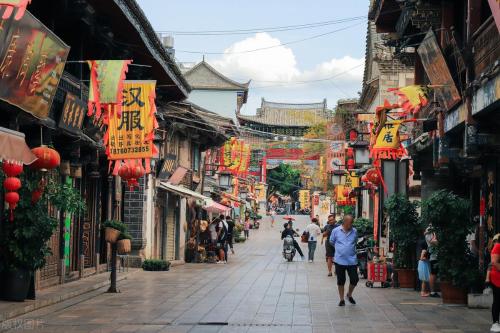 Street scenery of Jianshui Ancient City
Jianshui Purple Pottery is one of four well-known pottery workshops in China. Wanyao Village is production base of Jianshui purple pottery. There are many purple pottery workshops here. Experience craftsmanship of purple pottery making.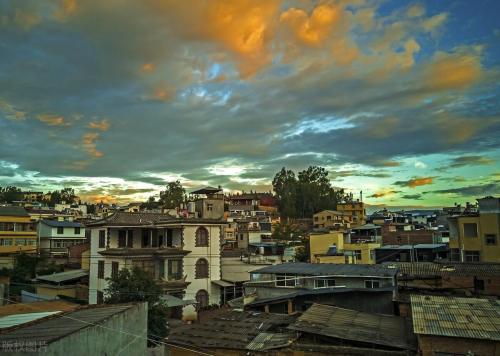 Wan Yao Village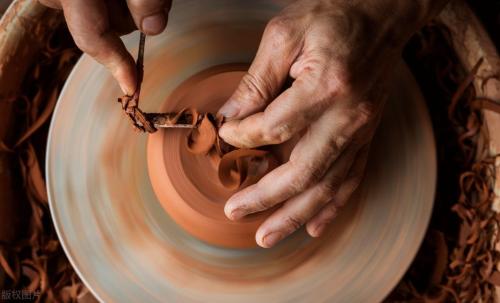 Purple potters pounding on blanks
Day 2: Take a small sightseeing train to Jianshui to Tuanshan Village and then take a small sightseeing train to Shiping from Tuanshan Village to reach Yilong Lake in afternoonDelivery.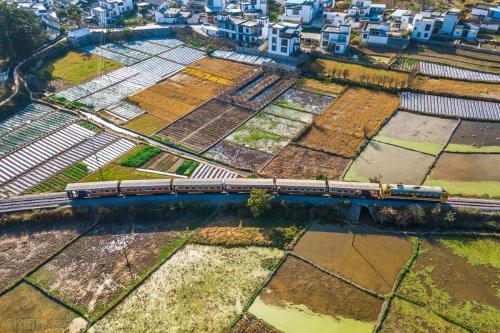 Small train in Jianshui Ancient City
Tuanshan village is not too big, but it has many interesting old houses, it is worth taking time for a leisurely stroll.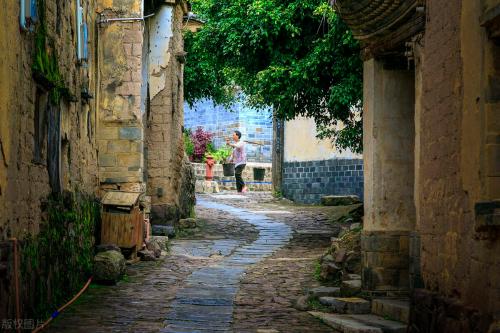 Tuanshan Village
Although not as famous as Jianshui, Shiping can be considered a "famous country in literature". Yuan Jiagu, only number one scholar in the history of Yunnan, was from Shiping.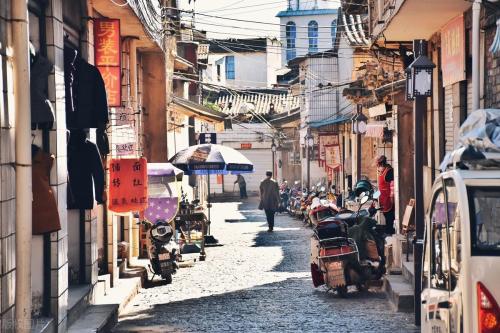 Delivery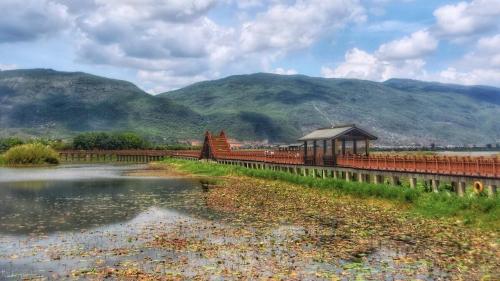 Landscapes of Lake Yilong
Day 3: first go to Zhengying Village to see ancient buildings, and return to Shiping Ancient City before noon to visit ancient I returned to Jianshui during day and took a bus to Yuanyang and stopped at Duoishu at night.
If you are interested in humanities, don't miss Zhengying Village, Shiping No. 1 Middle School, and Shiping Ancient City.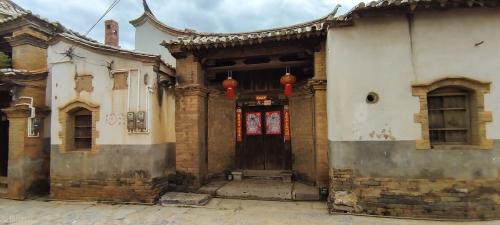 Zhenying Village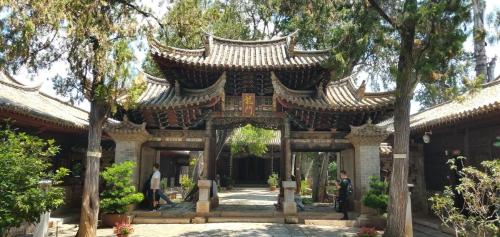 Ancient city of ships, meet Yuan Jiagu
Day 4. Find out early in morning which village will have a market that day and join in fun. In afternoon, you can start from Bad and hike to Oyingzui to watch sunset, or return to Duoixiu to see blue terraced fields.
Tickets for Yuanyang Rice Terraces cover 3 scenic spots: Duoyishu, Bada and Laohuzui.
Duoishu is known as a scenic spot for sunrise. The blue terraced fields by day and moonlit terraced fields at night are beautiful. It can be said that this is the most attractive scenic spot among all Yuanyang Terraced Fields.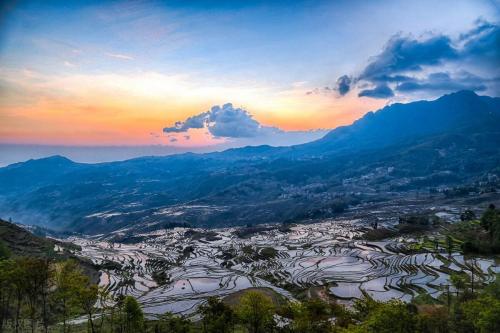 Duoixiu Sunrise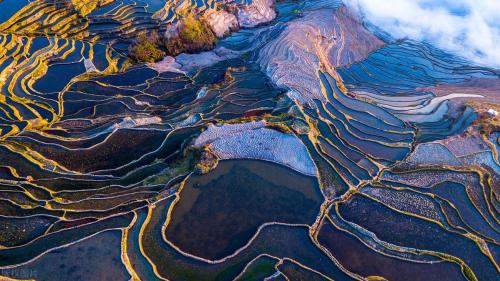 Blue terraced fields
Hiking from Bada to Eagle's Mouth is a classic walking route for short distances. During hike, you will pass through a small area of ​​untouched forest, dirt road is not bad, and terraced fields will pass through this path in different poses.
The sunset in Eagle's Mouth is spectacular. During high season you need to get best "seat" at 3 or 4 o'clock to wait for best sunset. This terraced field is very attractive from line to color, especially when red terraced field appears in November.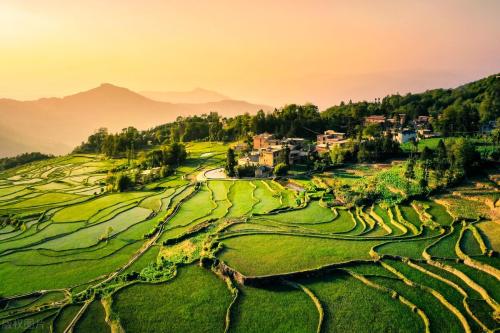 Terraces at dusk
Day 5: go to Huangcaoling to watch sunrise, then go to mushroom room in Ajeke Village and take Nansha Bus. at day station, take shuttle bus to Kaiyuan.
Ajeke Village is a good place to visit Hani villages. As you enter village, you will see that mushroom house, a traditional structure of Hani people, still retains its original appearance. There are clear explanatory signs next to sacred tree, sacrificial altar, and divine water to help you more intuitively understand Hani culture.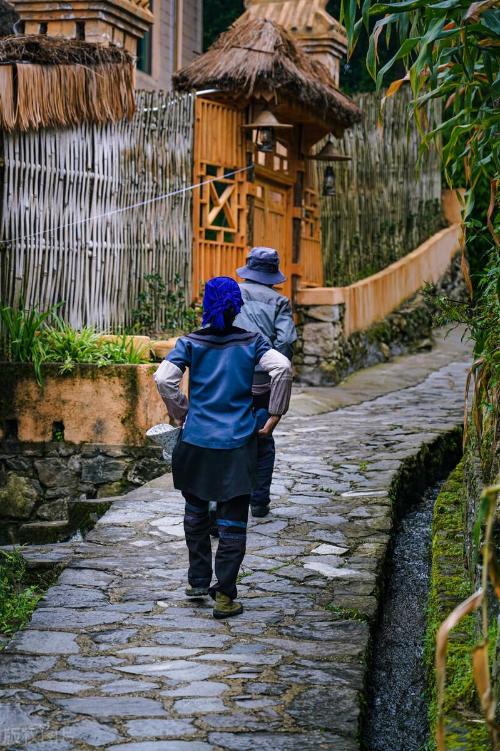 Ajeke Village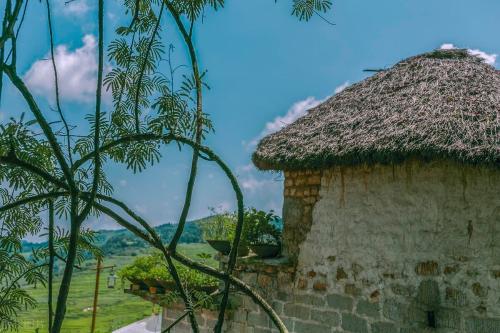 Mushroom house
Day 6: In morning, board Kaiyuan Railway Bus and experience nostalgic carriages and classic exhibition lines of Yunnan-Vietnam Railway. In afternoon, take a bus to Mengzi, get off at Shadian Station, visit Shadian Temple, arrive in Mengzi same night, enjoy night scenery of South French Lake. architecture.
Sadian Great Mosque
Mengzi, capital of Honghe Hani Province and Yi Autonomous Prefecture, has a rich history and is worth stopping by.
Stroll streets of Mengzi and you can appreciate its place in Yunnan's modern history: gardens and foreign firms at South Lake, rumble of Yunnan-Vietnam Railway;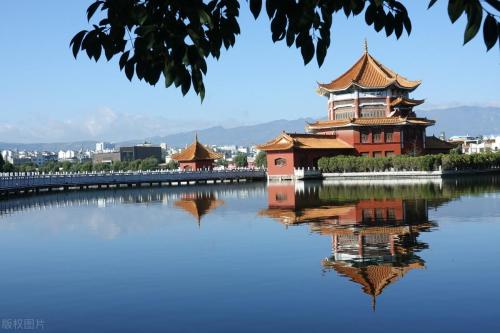 Morning on South Lake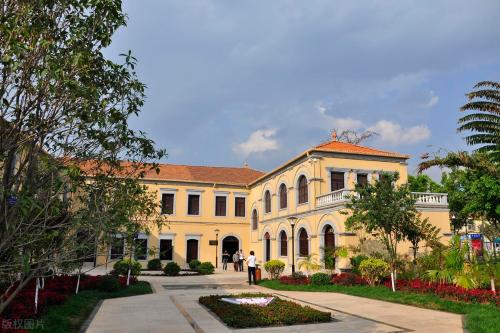 Mengzi Campus of Southwestern Associated University
Day 7: Go to Bisezhai, go to newly built railway town, return to Mengzi in afternoon, walk from North Passenger Station to Mengzi Southwest Associated University . Campus Memorial Hall and Mengzi Customs Historical Exhibition Hall, tour can be completed in half a day.
Because Bisezhai is a filming location for Feng Xiaogang's Youth, it has never been seen in public in recent years. Bisejay Station is a beautiful French-style bright yellow building where train fans come to bow and register.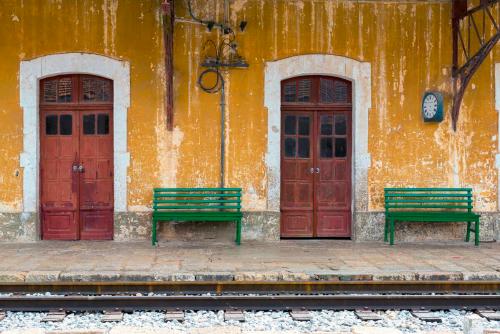 Bisezhai Station